Dot Esports, a leading online publication and community page covering esports, today announces the launch of The OP, their new vertical which will cover all general gaming news as a way to introduce esports to more people.
Recently hitting a 3 million user count last November, Dot Esports is the premier global destination for coverage of competitive gaming. The all-in-one-platform offers members in-depth coverage of esports, including stats, rankings, events, personalities and breaking news. The network is home to some of the industry's most popular games, such as League of Legends, which, according to most recent figures, has an active player base of over 80 million monthly players – over 27 million players every day.
Currently, Dot Esports has a strong focus on esports and the games that back them. While most games are usually inherently competitive, the introduction of this new vertical will serve the larger community interested in general gaming news that do not directly fall into the category of esports. The OP already has two dedicated reporters, with more to come. Content will focus on particular games like Pokemon Go, Fortnite, Destiny 2, and Animal Crossing.
Recent years have seen the esports industry skyrocket, with an increase in viewership and more players flocking to games. A recent report by IHS Market indicates that the amount of time spent watching competitive video games totaled more than six billion hours in 2016, up 19 percent from 2015. Moreover, the Olympic Council of Asia recently announced its decision to make esports a medal event in the 2022 Asia Games in Hangzhou, China — hinting at a potential future of esports gaining Olympic status by 2024. Dot Esports aims to be the one-stop resource for Esports fans, players, and investors from all over the world.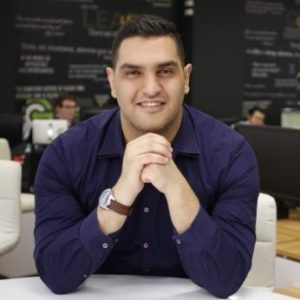 "Instead of the IGN model with generalized reviews of everything coming out and just a sort of thumbs up thumbs down approach, we're going to focus on certain games and the competitive spirit that makes them so engaging," said Riad Chikhani, CEO and founder of GAMURS, parent company of Dot Esports.
About Dot Esports Dot Esports is the premier global destination for coverage of competitive gaming. It is an all-in-one platform offering members breaking news, in-depth coverage of esports personalities and events, and soon, the largest single hub for esports data in the world. Their vision is to uncover the essential stories in esports, from the games to the people playing them. Founded in December 2013, Dot Esports is part of the GAMURS network of websites.
-This story was first seen on Startup Beat.