"When was the last time a commercial came on and you didn't pull out your phone?," asks Forbes contributor AJ Agrawal.
If you're like today's typical consumer, you most likely tune out TV ads – and you probably can't remember the last time you heard a radio advertisement.
While the glory days of TV and radio ads have come and gone, digital media influencer marketing is gaining momentum.
Influencer marketing allows marketers to reach future clients where they are and make a deeper connection by leveraging the moment's people spend scrolling through their Facebook feed, watching Youtube videos, and checking Instagram.
This is because subconsciously when we use social media and digital platforms, we are constantly vetting potential purchases via "peer" endorsements, receiving guidance on what is popular, trending, engages constantly refining our tastes and interests.
"Your favorite influencers, who you already follow, are repping products and promoting brands, all the while still staying true to their unique voice and story," Agrawal explains. "In 2017, these sorts of collaborations between big brands and influencers are only to increase."
With its finger on the pulse of this global marketing trend, Los Angeles-based Paladin Software has announced the release of a new social influencer marketing software, Campaigns.
Designed to assist new media companies and digital talent agencies in managing social influencer marketing campaigns, the software streamlines the entire workflow, enabling users to plan and execute strategies that are strategic, efficient, and results-driven.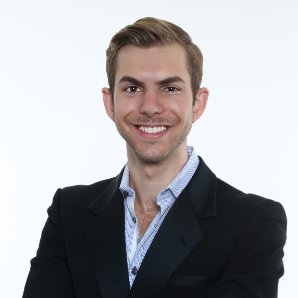 "In an age of ad blockers and decreasing effectiveness of interruptive advertising, influencer marketing offers a more authentic way to engage an audience," said James Creech, Co-Founder, and CEO of Paladin.
Today's consumers, especially millennials, don't trust traditional ads, indicates a report from The Nielsen Company.  Instead, they trust in the authenticity of a peer's opinion – 88% consider online reviews "very influential" when purchasing a product.
Identifying the target market's "peers" and enlisting their help to reach a brand's target consumers is essential to a product's success.
That's where influencer marketing agencies come in – they find and package talent from social video platforms such as Youtube, Facebook, Instagram, and Twitter.
But, running a successful influencer marketing campaign is not easy. Influencers don't always post what they agreed to, and many campaigns fall short of expectations due to a lack of actionable, metric-driven insights.
"Digital media companies need workflow tools to manage influencer campaigns successfully," Creech says.
Paladin's software helps digital media companies find and package talent, monitor campaign progress (e.g., views, engagement, watch time, audience demographics), and share these metrics with clients using a customized dashboard.
In short, Campaigns gives social media influencer networks the tools they need to make sure a client's product is being promoted by the right influencer to the biggest crowd, and in the most persuasive way possible.
-Story originally published on Startup Beat.